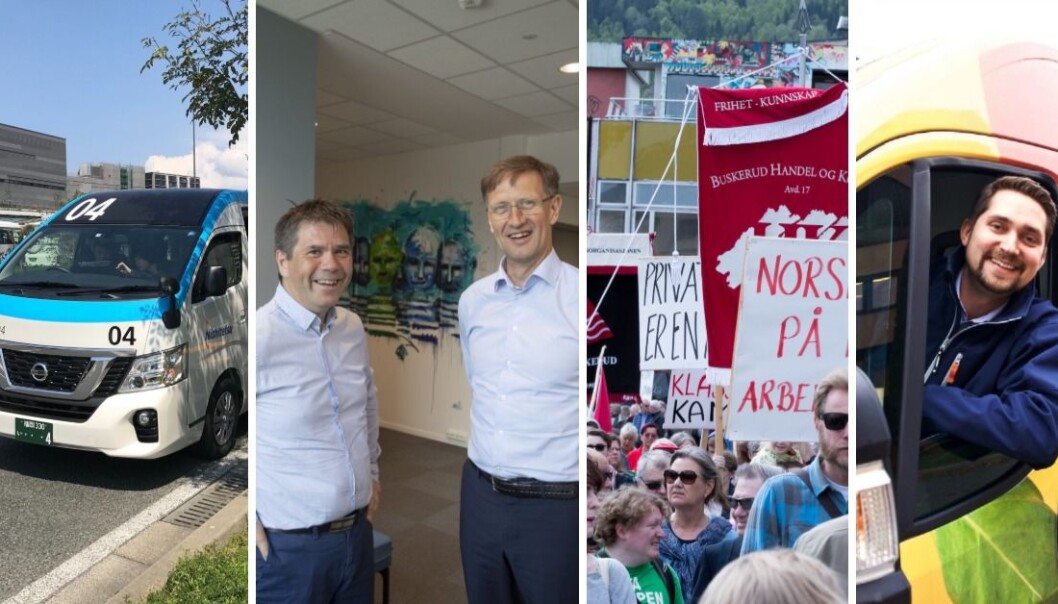 Shifter's Norway Roundup #7: 50x returns for grocery e-commerce, Mitsubishi leads the round, new €7.5m scaleup fund and the causes Norwegian founders would march for
Shifter's international editor Kyle Havlicek-McClenahan brings you the essential news from the Norwegian tech scene.
50x returns for early money in grocery e-commerce
Nordic investors delivered a taste of valley quality greens
After what can be considered a banner half-decade for the Norwegian grocery e-commerce startup Kolonial, Sweden's largest investment firm Kinnevik has increased its faith in the company to a total of over €60m to date, making them the largest shareholder in Kolonial. In the process, early investors have seen their initial bets grow to 50+ times the original value.
Some say goodbye, new faces arrive
As a result of the round, many of the early investors have chosen to realise their returns and give Karl Munthe-Kaas's young company a chance to reach industrial scale. While those who have sold have yet to disclose their move, those still in the grocery boat include pan-Nordic and American VC fund Alliance Venture, Rasmussengruppen and the grocery chain REMA.
Kolonial doubles down on its warehouse ambitions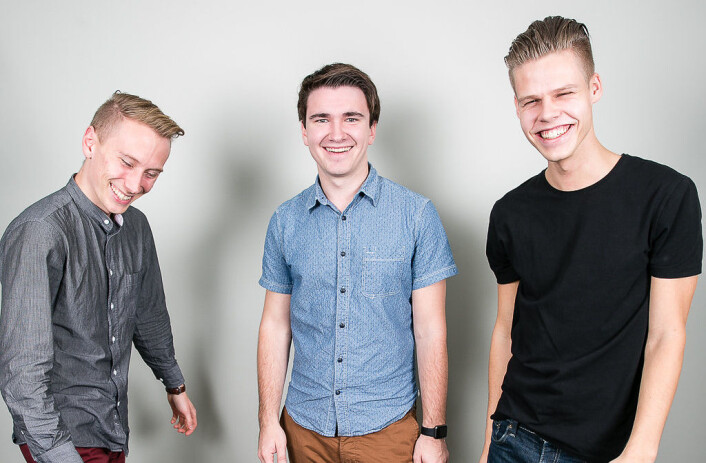 Despite being profitable per order as of today's date, Kolonial chose to raise an additional €30m from Kinnevik to solidify its position without the need to consider going public in the near future. But that is a big "yet", as Kvinnevik praised the future of Kolonial's proprietary warehousing and logistics innovations in its most recent quarterly report. In either case, the company won't be going hungry anytime soon as Norway's unicorn dreams continue to grow.
---
Mitsubishi leads the round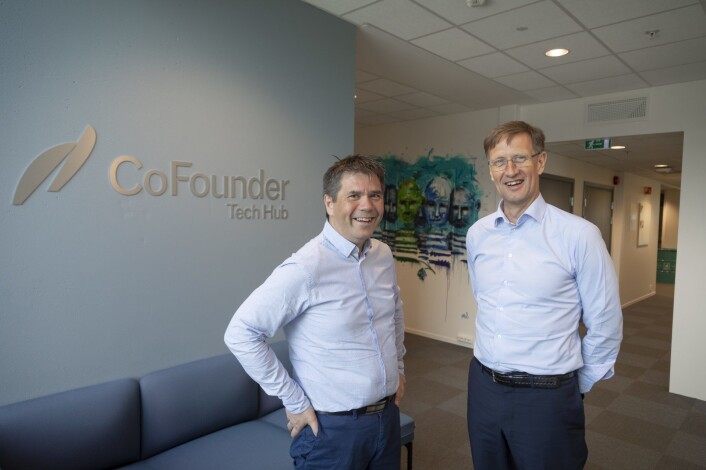 What do Japan, Canada and Norway have in common?
They were all at the table for the (nearly) €4m investment in Canadian-Norwegian startup Spare Labs, of course! Mitsubishi Corporation has come on as the lead investor in the company, makers of algorithms and systems for on-demand collective transport systems and self driving vehicles, every krone of which is earmarked for expanding the team and platform.
A collaboration across 3 continents
In addition to taking a stake in the company, Mitsubishi has entered a partnership to launch the first on-demand bus service in the Japanese city of Fukuoa, all built on Spare Labs' tech. For its (spare) part, Spare Labs claims to be the world leader in route generation based on the number of passengers they can optimise within a transit scheme over the course of an hour. In which case, somebody please call Uber, I'm still waiting for my ride…
---
New €7.5m fund for scaleups
CoFounder and KLP partner to help startups go global
CoFounder, a pre-seed and seed VC investor from Trondheim has partnered with KLP, the country's largest pension fund, to invest €7.5m over the next 3 years in growth companies. On the lookout for investments that have already made it past the starting gates, CoFounder Scale will look to partner with international investment firms to facilitate larger rounds for local startups hoping to scale globally.
And a billion reasons why
While KLP is fronting the entire purse for CoFounder Scaleup, it is far from the first investment they are making in the new Norwegian economy. Part of a larger plan to invest NOK 1 billion (€100m) across the country over the next few years, the fund represents the fourth of its kind that KLP has helped launch, including the Venture V fund with SINTEF, one of Europe's largest independent research organisations.
---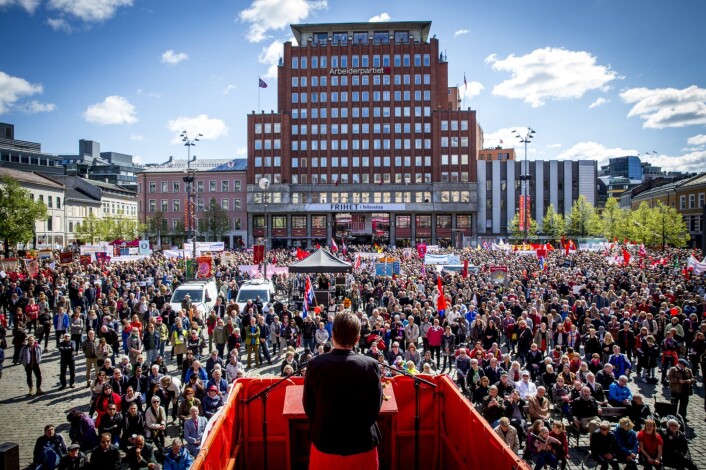 The causes Norwegian Founders would march for
Sigrun Syverund, Fjong: A fair taxation scheme for employee options packages and working rights for foreign talent actively searching for employment in Norway.
Partik Berglund, Xeneta: In the longer term, Universal Basic Income is a relevant discussion, a "must have" when jobs disappear, and that needs to be implemented sooner than later.
Kim Humborstad, Zwipe: Investment in entrepreneurial education, both to motivate and educate the next generation of founders. Closer collaboration between schools and industry.
Åste Einn, Payr: Bring female founders into the spotlight, so that investors see them, and that they have access to the capital they need to bring the next wave of innovation to life.
Per Christian Goller, Aprila Bank: A big YES to better employee options taxation schemes that allow employees to become co-owners in their own companies!
Kjartan Slette, Unacast: Democratise technology, now! It is for everyone, and if it cannot be there to help everyone, then political instability is just around the corner.
Anders Hamnes, Oneflow: To support young startups, remove employer taxes for the first three years and provide better terms for the investors who support high risk ventures.
Fanny Ødegård, Moodie: Empower people to start their own company and allow more control over their own work days. Entrepreneurs need support if we want them to take the leap.
Jeanette Dyhre Kvisvik, Villoid: Better incentives for angel investors, including a 25% tax waver for risk prone startup investments and better employee options taxation schemes.
Murshid Ali, Huddlestock and Solar: More flexible paternity leave that can be shared between both parents, and that can be spread out over a longer term to provide more flexibility.
---
Your feedback and support will be fundamental in the months to come. If you have an interest in seeing certain types of English language content, we would love to hear from you at [email protected].
We are offering deals on advertising for our current and future English language content. Readership, organic and global, takes time to materialise, and we need partners who believe in us enough to join in on the ground floor. If interested, please reach out to our commercial department.