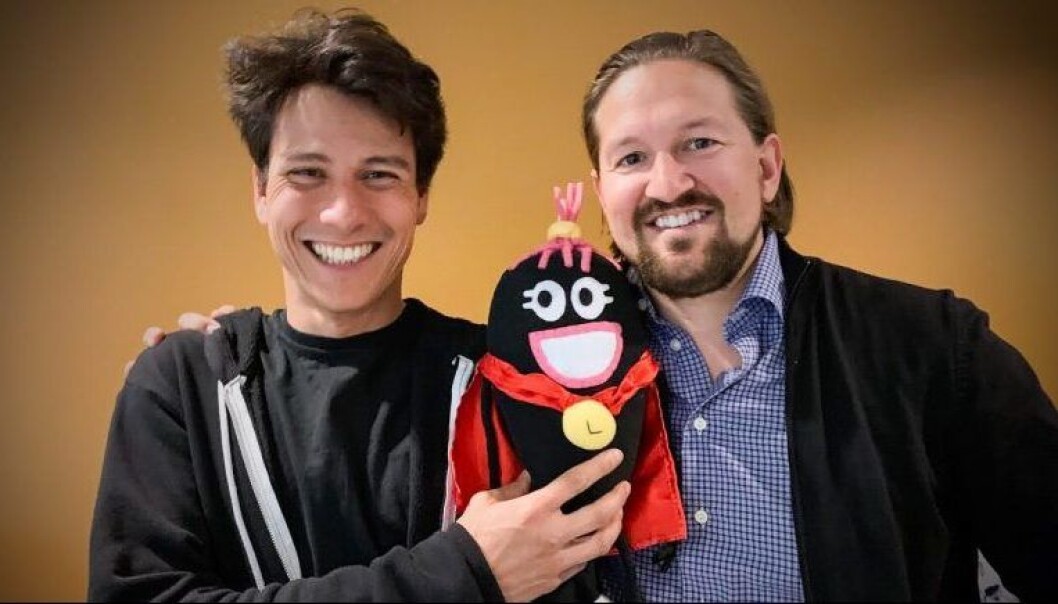 Shifter's Norway Roundup #8: Hey Kahoot, goo goo g'joob, dude
Shifter's international editor Kyle Havlicek-McClenahan brings you the essential news from the Norwegian tech scene.
Sign up for the weekly newsletter:
Make learning awesome(r)™
Questing through the fire and the flames
Few companies have been profiled as extensively on Shifter over the years as the EdTech startup Kahoot. Did we say startup? We meant scaleup. You know what else has scales? Dragons. And it looks like Kahoot has slain the first flyer in their quest to become more than a quiz-based platform. Last week, the company announced it had breathed fire into their educational ambitions by acquiring maths game maker Dragonbox to the tune of over €16m in cash and stocks.
Maths in tow, CEO Åsmund Furuseth's company might finally be leaving The Shire: the dont-call-it-a-quiz-app's founder has signalled that several additional acquisitions are being considered to take their game play to new heights. Because despite its strong user base and backing from Microsoft and Disney, the long road from the Lonely Mountain demands one thing above all else if Kahoot wants to secure its treasures in the long term: a brave fellowship content, content and more content. And that is exactly what Jean-Baptiste Huynh, CEO of Dragonbox and co. will be bringing to the table in the adventures to come.
An accidental acquisition in the realms of fantasy
While it may sound like a bit of mythical hyperbole, the intention was never to sell to Kahoot. According to Rolf Assev, Partner at Startup Lab and Co-founder of Dragonbox's parent WeWantToKnow, the company had been looking for funding when Kahoot came a-calling. Whether or not this jams with the canon of legend, both Assev and Huynh are positive that the companies will find ways to work towards a shared vision as Kahoot attempts to bring ever more value into the fold.
And find a way they must; Kahoot's own Ignite Accelerator (not to be confused with what dragons do to, well, everything) is a modus vivendi the company will be forced to figure out if it wants to successfully grow a community with itself at the center. Growth through acquisition, however, does not come without great risk. As costs mount, the bets, well they must begin to pay off. Dragonbox is to be one of many in the "how" of "how might Kahoot pull this off?" It would seem that we are in the process of finding out.
They are the egg men, I am the walrus
In almost every battle scene there is a group of brave warriors atop a wall. Spoiler alert: they all seem to crumble before the eventual war is won. Intention and ambition up against the opportunity costs of sitting atop the parapets, so to speak. Don't get me wrong: Norwegian EdTech, game developers and startups of all stripes are certainly cheering, some more strategically than others, for a swift and decisive victory. But the on the ground reality of the coming year is going to be more brutally fought than the optimism contained in most headlines.
All eyes may be turning to Kahoot, but their perch should not be seen as that of the victor. After a string of wins and the purse required to take bets on a global scale, their next phase of growth is likely to be a defining make or break period for the company. Should they succeed, Norway will have established itself as one of the foremost countries in the world for technology driven learning, something that could spawn an entire generation of new startups in the ecosystem. But to be solely optimistic would be imprudent: Kahoot is learning to play with fire.
---
Ye be hustlin!
If you haven't already heard, Norwegian startups are working the longest hours of any in the Nordics. Here's looking at you kid. Check out the full Arkwright X salary report for this and other fun tidbits from 2018!
---
Your feedback and support will be fundamental in the months to come. If you have an interest in seeing certain types of English language content, we would love to hear from you at [email protected].
We are offering deals on advertising for our current and future English language content. Readership, organic and global, takes time to materialise, and we need partners who believe in us enough to join in on the ground floor. If interested, please reach out to our commercial department.